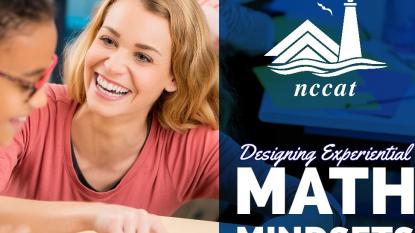 Join us at NCCAT as we transform the way math is taught and learned, creating an empathetic, asset-based environment where every student sees renewed joy, wonder, and connections in the math they experience in school.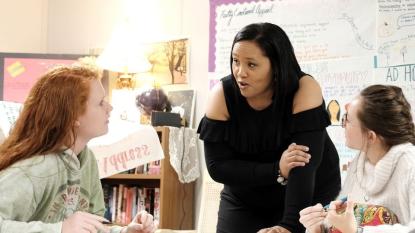 Beginning teachers can earn an NCCAT Beginning Teacher Badge by completing all 4 sessions in the series. In this session participants will participate in Badge days 1 and 2 of the series Oct. 30-31 in Cullowhee.
Participants will walk away with resources, techniques and a framework for strong literacy instruction and home and community collaboration.
Latest News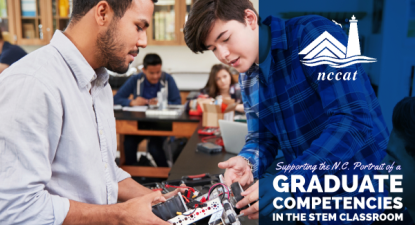 Coming to NCCAT in November - "Supporting the N.C. Portrait of a Graduate Competencies in the STEM Classroom." The North Carolina Portrait of a Graduate Initiative calls for students to not only acquire rigorous academic content, but also durable skills that will serve them as they enter the career or college of their choice. The Portrait of a Graduate Competencies include adaptability, collaboration, communication, critical thinking, empathy, learner's mindset, and personal responsibility. Each of these skills are necessary components of high-quality STEM education! Participants in this seminar will experience the Portrait of a Graduate Competencies within the context of STEM and will walk away with tangible strategies that can be quickly implemented in the STEM classroom!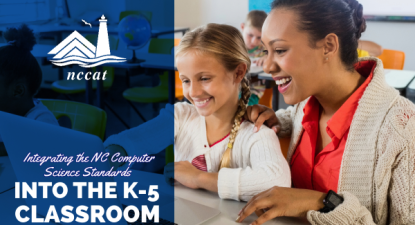 Join us November 6-9 in Cullowhee for the program - "Integrating the NC Computer Science Standards into the K-5Classroom." Participants will engage in interactive and hands-on sessions diving into world of elementary Computer Science. Sessions will focus on developing digital fluency and problem-solving skills. Participants will be equipped with the knowledge, strategies, and resources to effectively integrate the NC Computer Science Standards and concepts into their elementary classrooms. Sessions are grounded in current research, theory, and best practices, utilizing 21st century methods and pedagogy to ensure meaningful learning experiences for students.