News
Karen Sumner Named Chief Academic Officer at NCCAT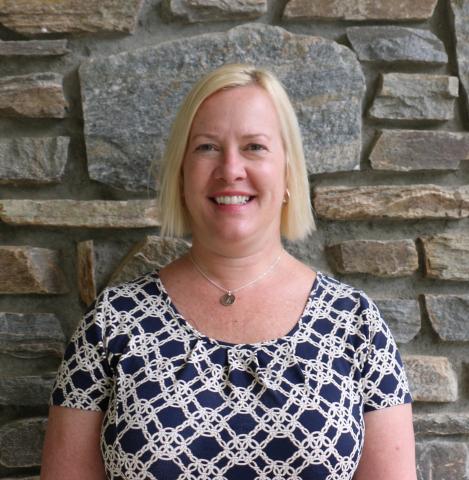 Karen Sumner Named Chief Academic Officer at NCCAT
CULLOWHEE—Karen Sumner, Elementary Coordinator for the Western Region Education Service Alliance (WRESA) and veteran educator, has been named Chief Academic Officer at the North Carolina Center for the Advancement of Teaching.
Before working with WRESA, Sumner served as a Regional Education Facilitator with the North Carolina Department of Public Instruction. Karen Sumner served as an Instructional Coach in Henderson County Schools after teaching high school English both there and in New Hanover County.
In her new role, Sumner will be the administrative lead for the programming team for NCCAT, a nationally recognized leader in professional development. She will oversee NCCAT's programming faculty in the design and implementation of offerings intended to provide the highest quality professional development for North Carolina public school educators. In collaboration with faculty and staff, Sumner will continue to develop and execute short- and long-term goals in NCCAT's mission.
"Karen comes to us with a variety of educational and professional development experiences," said NCCAT Executive Director M. Brock Womble. "We are excited that she is coming to NCCAT as the Chief Academic Officer to lead our professional development efforts."
Sumner said joining NCCAT feels like a dream come true after being involved with the organization as a participant and presenter.
"I have come full circle from when I first attended, 20 years ago, to joining NCCAT today," Sumner said. "NCCAT is a place that has always been important to me. It is a place that helps educators grow, and being part of that mission is exciting. I feel all of my experiences have helped me prepare for this. I can't wait to get started."
Sumner earned her doctorate in Educational Leadership from Western Carolina University, her Master's degree in English Education from Wake Forest University and her B.A. from UNC-Asheville.
NCCAT's role is to support every student in North Carolina, Sumner believes.
"By providing teachers with the tools and experiences they need to thrive in the classroom, and by valuing them as individuals, we can make a difference for our NC students," Sumner said. "We will support educators and value them while keeping in mind what we can do to help students in classrooms."
Sumner believes NCCAT has a unique opportunity to spark collaboration among teachers across the state.
"One of my goals is to create an environment that continues to foster collaboration after participants attend NCCAT," she said. "It is an incredible opportunity to share knowledge and best practices that NCCAT makes possible. I'm thrilled to join the NCCAT team."
About NCCAT
Increasing teacher effectiveness is fundamental to improving public education. NCCAT provides teachers with new knowledge, skills, teaching methods, best practices and information to take back to their classrooms. For more information about NCCAT's professional development programs, visit www.nccat.org or call 828-293-5202.