NCCAT Online courses are self-paced modules. Depending on the course, participants can earn 5 to 15 contact hours. Educators can register for a maximum of two (2) courses per quarter. An email will be sent out for the courses you are placed in. Apply now!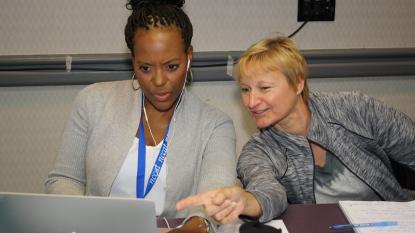 Join us as we explore instructional routines that bring engagement and strengths-based teaching to the high school math classroom. Sessions for this program will include routines for reasoning, thinking, and building number sense.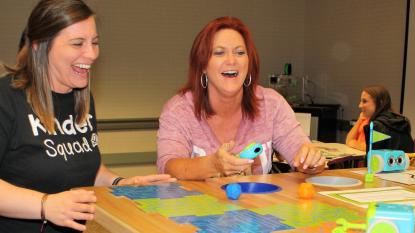 This program is intended for teachers in grades 6-12, and is a part of a 4-day badge series for secondary literacy.
Latest News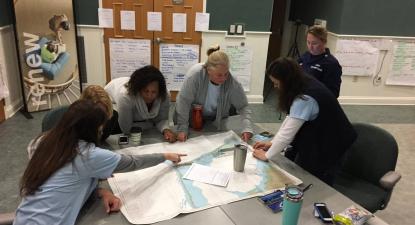 Open to teachers in their first, second, or third year of teaching, this program supports motivated beginning teachers by strengthening their knowledge base and classroom expertise. Join us for "Success from the Start: How to Survive and Thrive in your First Three Years" at NCCAT Ocracoke in January. Teachers will develop their craft by understanding how to teach to the depth of their standards and differentiating for multiple levels of learners.  Beginning educators will also have the opportunities to refine their teaching philosophies and class expectations.  Within this seminar, teachers will identify their most immediate needs for their classrooms, and time will be spent exploring solutions to those needs.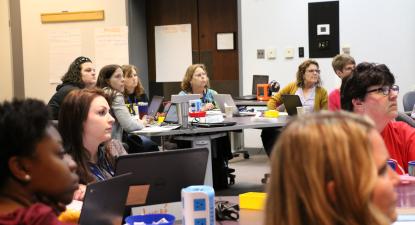 Want to deepen comprehension in your upper grades' classroom? Join us at NCCAT Cullowhee this January for "Comprehension at the Core: Creating Readers and Thinkers Across the Content Areas." This session highlights evidence-based literacy practices aligned to the development of students' comprehension skills in grades 4-8. Join us as we explore strategies to improve understanding through connections to the Science of Reading, and an emphasis on integrating fluency, vocabulary, and writing into your content area.