News
Pre-K and Kindergarten: Math and Literacy for Early Childhood Learners
276 NCCAT Drive, Cullowhee 28723
Published on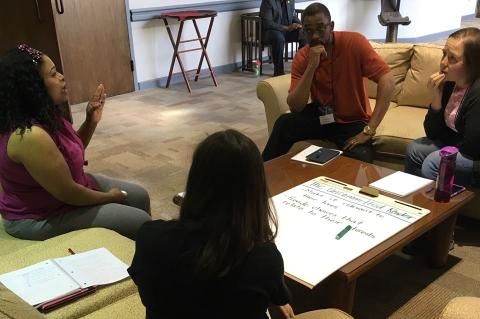 For more on upcoming NCCAT programs visit https://www.nccat.org/programs/calendar-seminars
Strengthen your math and literacy teaching strategies for early childhood learners. Join NCCAT for a collaborative program focused on best practices for literacy and math in the pre-K and kindergarten classrooms. Sessions will include conceptual strategies for counting, building number sense, alphabetic knowledge, and phonological awareness. These sessions will focus on foundational skills for reaching our beginning learners in both math and reading. Come ready to collaborate with pre-K and kindergarten colleagues from across NC and take back refreshed strategies for the 2021-2022 school year. This program is intended for classroom teachers in the pre-K and kindergarten classrooms.
Join us in August for "Pre-K and Kindergarten: Math and Literacy for Early Childhood Learners" in September. This is a face-to-face program at our Cullowhee campus.
About NCCAT
Increasing teacher effectiveness is fundamental to improving public education. NCCAT provides teachers with new knowledge, skills, teaching methods, best practices and information to take back to their classrooms. For more information about NCCAT's professional development programs, visit www.nccat.org or call 828-293-5202.