News
Make Plans Now to Join NCCAT in September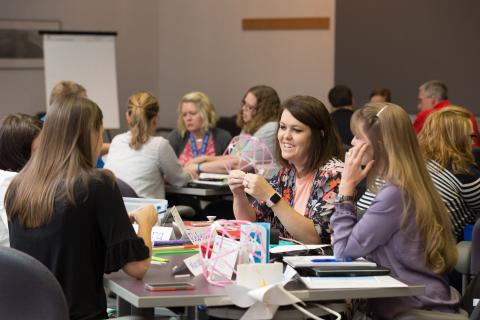 NCCAT offers several high-quality professional development opportunities in September.
The North Carolina Center for the Advancement of Teaching has several professional development opportunities for September. Act now to apply for these programs.
NCCAT, a recognized national leader in professional development programming for teachers, helps North Carolina teachers grow in knowledge, skills, compassion, and professionalism so that students become engaged, self-motivated, and successful. Our mission is to advance teaching as an art and a profession.
Here are some programs coming up in September:
14677 • Using STEM to Enhance Literacy: Sept. 10–13 in Ocracoke
14679 • Content Ready Digital Classroom: Sept. 17–20 in Cullowhee
14680 • Differentiated Instruction: Making it Work in the Elementary Classroom: Sept. 17-20 in Cullowhee
14681 • The Write to Read: Sept. 17–20 in Ocracoke
14683 • Developing a CTE Honors Course Portfolio: Sept. 24-27 in Cullowhee
14684 • Literacy Instruction and Students with Special Needs: Strategies for Instructing All Students: Sept. 24–27 in Ocracoke
Click here for a link to the September schedule.
About NCCAT
Increasing teacher effectiveness is fundamental to improving public education. NCCAT provides teachers with new knowledge, skills, teaching methods, best practices and information to take back to their classrooms. For more information about NCCAT's professional development programs, visit www.nccat.org or call 828-293-5202.