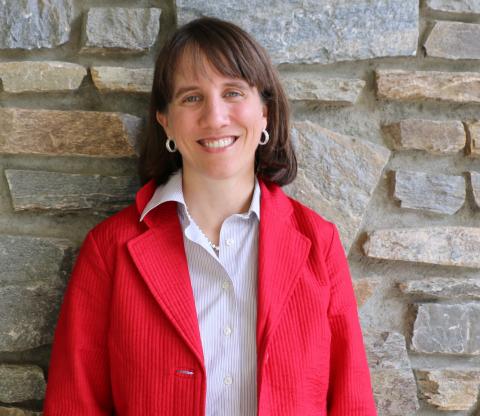 CULLOWHEE (August 25, 2015)—Elizabeth Joyce has been named senior digital literacy specialist at the North Carolina Center for the Advancement of Teaching, a recognized national leader in professional development for teachers. NCCAT Executive Director Richard Thompson announced the appointment, effective August 17th.
Joyce comes to NCCAT after serving four years as instructional technology specialist in Rockingham County Schools. She also attended NCCAT as a teacher. She started teaching high school English January 2008 for Rockingham County Schools, and became instructional technology specialist in August 2011.
NCCAT continues to respond to the state initiative of improving digital learning by expanding online offerings. Among those offerings is "NCCAT Online." It was introduced in 2014. The series of courses and mini-courses is designed to be immediately helpful for teachers who are seeking new knowledge.
"Elizabeth brings a wealth of experience and depth of knowledge to us at NCCAT," Thompson said. "We are thrilled to have her joining us to lead and advance our digital learning programming."
Joyce began teaching in North Carolina in August 2003. She has taught in a variety of grade levels including time at the high school from which she graduated—Dalton McMichael High School in Mayodan. Joyce is a Canvas certified trainer.
"I hope teachers will always look to NCCAT for help," said Joyce. "We want to be a place that can help teachers with anything they need. By providing a variety of resources, teachers can select what is best for them and their students."
Joyce is a graduate of The University of North Carolina Chapel Hill. She is a National Board Certified Teacher (2012); Teacher of the Year for Forsyth Academy Charter School (2007); and Rotary International Ambassadorial Scholar (2003) and Cultural Scholar (2000).