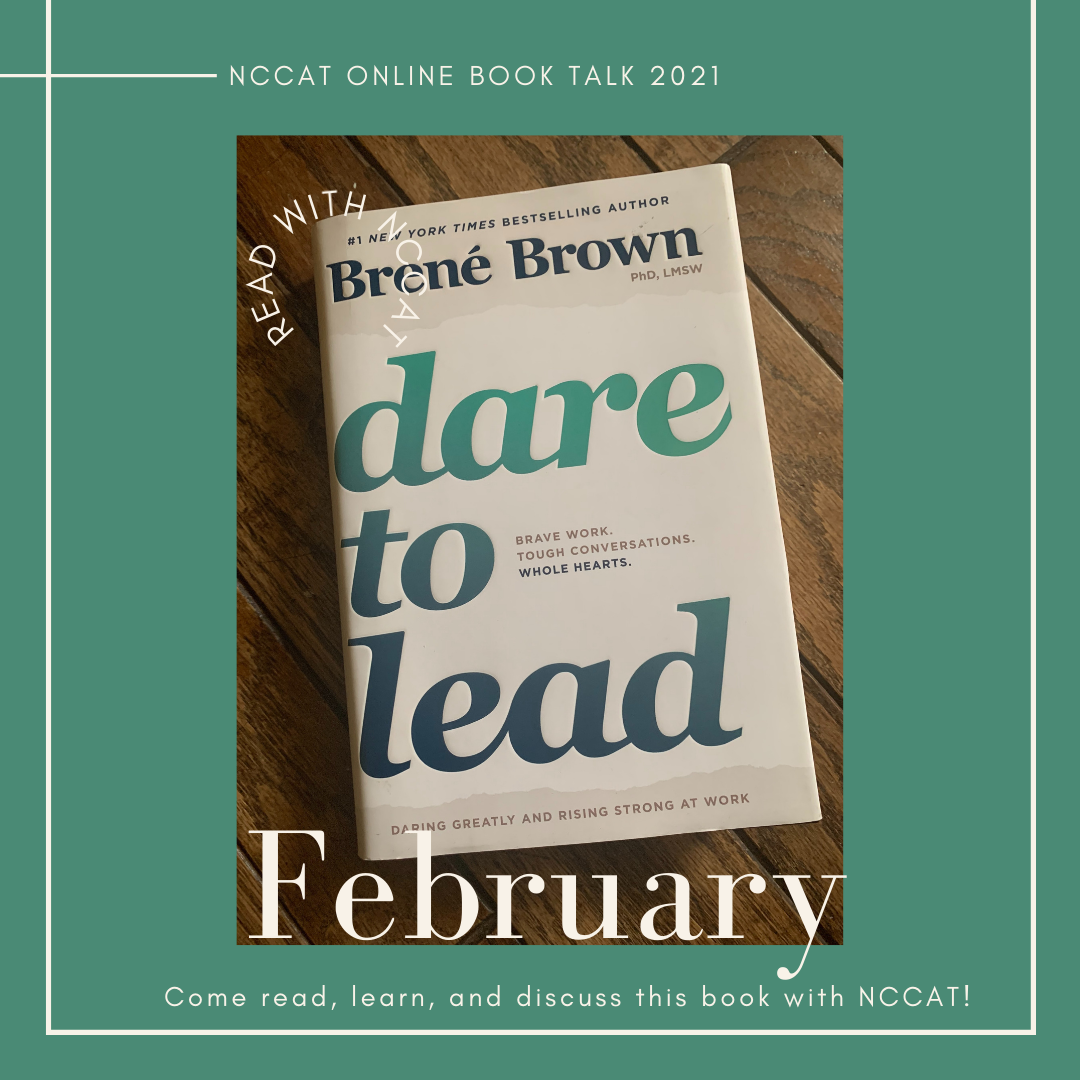 NCCAT is offering North Carolina educators a place to come and share ideas while reading a book together to help all learn and grow in their personal and professional lives. Join us for the NCCAT Online Book Talk – Dare to Lead.
Our first book will be Brené Brown's Dare to Lead. Brown uses research, stories, and examples to answer tough questions about how to cultivate braver, more daring leaders and embed the value of courage in your teams culture. 
Daring to lead is not about having the right answers; it is about staying curious and asking questions. It is about recognizing the potential in people and ideas.  
This online self-paced course will begin on February 15th and will run until March 29th. There will be three Zoom meetings, where participants can come together face-to-face to discuss the book, ask questions, and read-aloud important sections.  For those who cannot meet, all of the information is in the course broken down into modules.
The Zoom meetings will last for one hour; they are informal and offer participants a safe space for discussion. The dates for the Zoom sessions are:
February 23rd @ 4 P.M. 
March 9th @ 4 P.M. 
March 23rd @ 4 P.M. 
If participants post to all discussion boards and submit all reflection assignments, they will earn 20 contact hours. 
Participants should obtain a copy of Dare to Lead prior to the start of the course.
You can purchase the book online, from independent bookstores, or check it out from your local library.  There are electronic and audio versions available as well.
To apply to the course visit - http://bit.ly/2YSoLTv