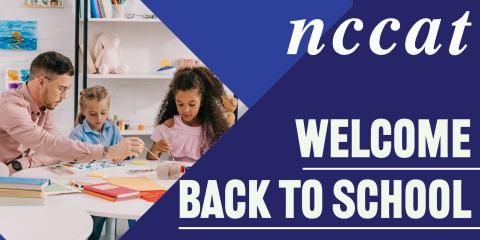 We appreciate all the work being done by educators being done by North Carolina educators to ready for Back to School. NCCAT is here to help with a variety of professional learning opportunities.
September will feature several professional development opportunities at the NCCAT Cullowhee and Ocracoke campuses.  Programs like Unlocking the Secrets to Student Engagement, Canvas: Time to Design, Teaching Writing in the High School English Classroom, and more. CLICK HERE TO VIEW SEPTEMBER PROGRAMS.
Also check out NCCAT Online. There is no charge for NCCAT Online courses. NCCAT Online courses are self-paced modules. Depending on the course, participants can earn 5 to 15 contact hours. CLICK HERE FOR MORE ON NCCAT ONLINE.