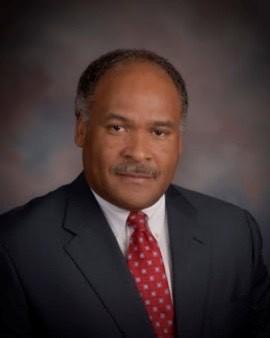 CULLOWHEE — Governor Roy Cooper has appointed Dr. Freddie E. Williamson to the Board of Trustees of the North Carolina Center for the Advancement of Teaching (NCCAT), a recognized leader in professional development programming for North Carolina teachers.
Dr. Williamson became Superintendent of the Public Schools of Robeson County in 2020.  Williamson — who began his career as a classroom teacher — came to Robeson County from Hoke County Schools, where he served as superintendent for 15 years.
During his time in Robeson County, Dr. Williamson has focused on building capacity in leadership and promoting a collaborative student-centered approach to turnaround work that starts with principals operating as instructional leaders in their buildings.
Under his leadership, the school district has become a pilot for North Carolina with the implementation of a model to enhance school instruction and leadership. PSRC's district turnaround work serves as a statewide model and proof point as well as a national model through the Relay Graduate School of Education.
"I want to thank Governor Cooper for allowing me the opportunity to serve on the NCCAT Board of Trustees," Williamson said.
"I look forward to continuing the rich history of NCCAT by providing support to teachers that will impact the outcomes of students and move them towards readiness," he said.
Dr. Williamson has received multiple accolades for his leadership, character and resolve to make a difference in the lives of the students he has served. Throughout his educational tenure, he has served students in Sampson, Hoke, Scotland and Robeson counties.
Williamson was named 2016 A. Craig Phillips North Carolina Superintendent of the Year while at Hoke County Schools. He also was one of four finalists in 2016 for the American Association of School Administrators National Superintendent of the Year Award. He also was named the Sandhills Region Superintendent of the Year in 2011 and 2015.
He was presented in 2016 with the Order of the Long Leaf Pine, which is the highest civilian honor in the state of North Carolina.
Williamson's leadership experience includes service on multiple advisory boards.
He previously served as president of the North Carolina School Superintendents Association (NCSSA), superintendent advisory member of the North Carolina State Board of Education, and chair of the Sandhills Regional Education Superintendents Council, among other roles.
As Superintendent of Hoke County Schools, Dr. Williamson led the district to receive numerous accolades, including NC Innovation in Digital Learning, Scientific Learning National Reference Site, and Southern Regional Educational Board Outstanding School District.
 Dr. Williamson graduated with a BS in Agriculture Education and received his master's degree in educational leadership from North Carolina A&T University. Dr. Williamson went on to complete his Educational Specialist Degree in Educational Leadership from East Carolina University and received his Doctor of Education Degree in Educational Leadership from Fayetteville State University.
"Dr. Williamson has a remarkable passion for leadership, and we are honored to have him as a member of our NCCAT Board of Trustees," Dr. M. Brock Womble, NCCAT Executive Director. "He is admired by his peers in education for his commitment to continuous improvement while focusing on supporting teachers and impacting students."
Williamson will represent Educational Region 4.
Per Section 115C-296.6 of the North Carolina General Statutes, the NCCAT Board of Trustees is composed of the following membership: the Chairman of the State Board of Education and the State Superintendent of Public Instruction or their designees (both ex officio members); two members appointed by the General Assembly upon the recommendation of the President Pro Tempore of the Senate; two members appointed by the General Assembly upon the recommendation of the Speaker of the House of Representatives; and eight members appointed by the Governor, one from each of the eight educational regions.
About NCCAT
NCCAT provides teachers with new knowledge, skills, teaching methods, best practices, and information to take back to their classrooms. For more visit nccat.org.