News
Beginning Teachers Can Have Success From the Start with NCCAT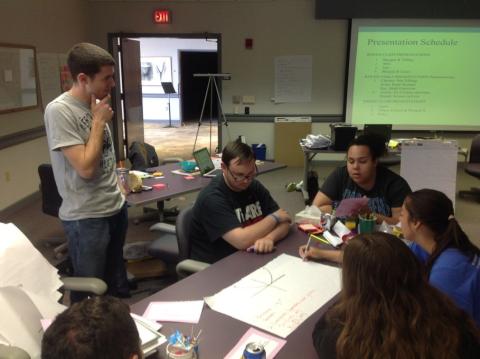 Three upcoming programs for beginning teachers being offered by NCCAT.
Open to teachers in their first, second, or third year of teaching, "Success From the Start: How to Survive and Thrive Your First Three Years in the Classroom" supports motivated beginning teachers by strengthening their knowledge base and classroom expertise.
The program will be offered by the North Carolina Center for the Advancement of Teaching, a national leader in professional development for teachers, in Cullowhee and Ocracoke.
Through experiential learning, teachers will explore pedagogical concerns including differentiated instruction, brain-compatible teaching, assessment, the effect of poverty on achievement and behavior, and classroom management. Come prepared to build professional competence and confidence, improve student achievement, and reinforce your commitment to this critically important profession.
Upcoming dates of the program:
14179 July 18–22 in Cullowhee
14206 September 26–29 in Ocracoke
14282 January 9–13 in Ocracoke
Click here for information on how to apply.
NCCAT's Beginning Teacher Support program video series features the topics of Behavior Management, Brain Compatible Teaching, Differentiated Instruction, Assessment, and Taking Care of Yourself. The program was led by Dr. Deb Teitelbaum, and includes other online resources. For more visit Beginning Teacher Support Program.
Check out the NCCAT Calendar of Programs for a listing of all offerings.
About NCCAT
Increasing teacher effectiveness is fundamental to improving public education. NCCAT provides teachers with new knowledge, skills, teaching methods, best practices and information to take back to their classrooms. For more information about NCCAT's professional development programs, visit www.nccat.org or call 828-293-5202.