News
Causby Appointed to NCCAT Board of Trustees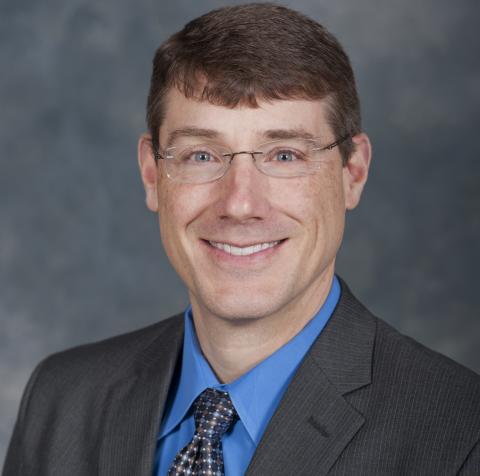 Cory S. Causby (Photo Courtesy of WCU Media Relations)
CULLOWHEE—Senate President Pro Tempore Phil Berger has appointed Cory S. Causby of Waynesville to the Board of Trustees of the North Carolina Center for the Advancement of Teaching, a recognized national leader in professional development programming for North Carolina teachers.
Causby, a 17-year veteran of the human resources and payroll offices at Western Carolina University, is the university's associate vice chancellor for human resources.
"I'm looking forward to this opportunity to serve the teachers of North Carolina," Causby said. "This is a great opportunity to help be a part of NCCAT's future."
Causby, a Bryson City native, earned his bachelor's degree in government and international studies at the University of South Carolina in 1994. He earned two graduate degrees, a master's in human resources and a doctoral degree in educational leadership with a connection in higher education administration, at WCU in 2001 and 2010. He also holds a Professional in Human Resources Certification.
"I am very pleased to welcome Mr. Causby to the NCCAT Board of Trustees," said M. Brock Womble, executive director of NCCAT. "We are very fortunate to have high quality individuals like him be a part of NCCAT achieving its mission. NCCAT is committed to providing high-quality professional development to our state's educators, and this appointment will help us achieve that goal."
Causby's term will expire June 30, 2020.
Per Section 115C-296.6 of the North Carolina General Statutes, the NCCAT Board of Trustees is composed of the following membership: the Chairman of the State Board of Education and the State Superintendent of Public Instruction or their designees (both ex officio members); two members appointed by the General Assembly upon the recommendation of the President Pro Tempore of the Senate; two members appointed by the General Assembly upon the recommendation of the Speaker of the House of Representatives; and eight members appointed by the Governor, one from each of the eight educational regions.
About NCCAT
Increasing teacher effectiveness is fundamental to improving public education. NCCAT provides teachers with new knowledge, skills, teaching methods, best practices and information to take back to their classrooms. For more information about NCCAT's professional development programs, visit www.nccat.org or call 828-293-5202.