News
Clinton City Educator Proud to Continue Powell's Legacy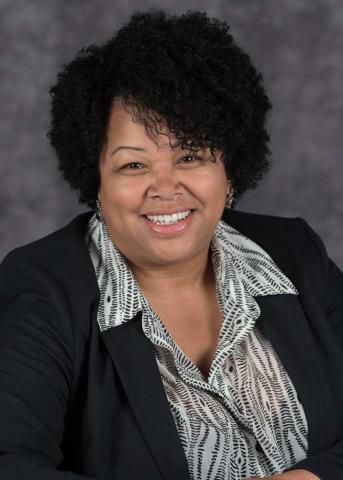 Juandalynn Ray was named 2016–17 Clinton City Schools Teacher of the Year and Sandhills Region Teacher of the Year.
CLINTON, N.C.—When educator Juandalynn Ray hears about the North Carolina Center for the Advancement of Teaching it brings to mind her warm and personal connection with Jean P. Powell.
Powell, of Clinton, made a suggestion during her 1983 North Carolina Teacher of the Year speech about the idea for NCCAT, which was later established by the North Carolina legislature. Ray was the 2016–17 Clinton City Schools Teacher of the Year and Sandhills Region Teacher of the Year while working as a middle school language arts teacher. Her visit with other Teachers of the Year to NCCAT's Ocracoke campus for a Teacher Leadership Institute program was made special because of Mrs. Powell, who died in May.
"To represent Clinton City Schools, the home of Jean Powell, is an honor. I knew Mrs. Powell as a teacher and a member of the Clinton community," said Ray, who also was inspired to become a teacher by her mother's educational career. "I believe that Mrs. Powell's goal for NCCAT was to provide teachers with an opportunity to be 'better teachers.' To me, this means opportunities to learn about new instructional strategies, time to collaborate with other teachers who desire to be the best they can be, and time to reflect about of your personal and professional beliefs about education and your students."
Ray is taking what she learned at NCCAT into a new role as teacher advancement coordinator in the Clinton City Schools district.
"I had the opportunity to attended NCCAT in July 2017 with the North Carolina Regional Teachers of the Year," Ray said. "I am still practicing and reflecting on topics and issues that we discussed. This experience will never be forgotten. Not only did NCCAT allow me a chance to learn more about these wonderful educators of whom I have made life-long friends, but it allowed me to learn more about myself. I was challenged to learn about my leadership traits and ability to create, accept, and lead change. Life is full of learning experiences that define and shape us. NCCAT is an experience that all teachers should have."
Click here for link to a video from the North Carolina Department of Public Instruction about Ray.
About NCCAT
Increasing teacher effectiveness is fundamental to improving public education. NCCAT provides teachers with new knowledge, skills, teaching methods, best practices and information to take back to their classrooms. For more information about NCCAT's professional development programs, visit www.nccat.org or call 828-293-5202.