News
Coming to NCCAT - Creating Math Communities And Connecting Learners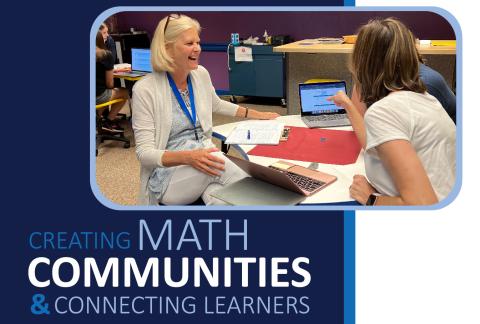 NCCAT presents "Creating May Communities And Connecting Learners" in August.
Now more than ever, students need classroom cultures that value their strengths. Join this seminar to learn strategies that build cultures of active care and engage students in mathematical thinking. We will reflect on our current classroom structures and learn new avenues to empower math learners. Sessions will focus on building mathematical identities, engaging students in learning, and authentic problem-solving. Time will be included for teachers to reinvent their syllabus for the upcoming school year. This session is intended for math teachers in grades 4-9.
Join us for "Creating Math Communities And Connecting Learners" in Cullowhee. CLICK HERE TO APPLY
About NCCAT
Increasing teacher effectiveness is fundamental to improving public education. NCCAT provides teachers with new knowledge, skills, teaching methods, best practices and information to take back to their classrooms. For more information about NCCAT's professional development programs, visit www.nccat.org or call 828-293-5202.