News
Early Grade Literacy specialist joins NCCAT faculty to support statewide professional development needs
276 NCCAT Drive, Cullowhee 28723
Published on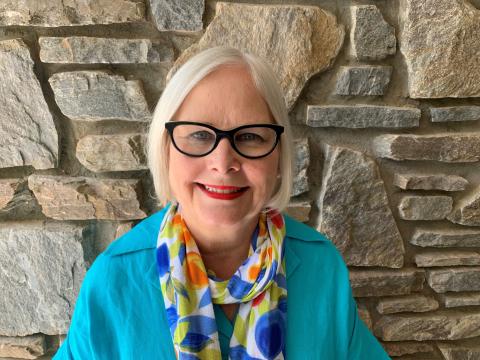 In striving to meet North Carolina's current and future needs in early grades literacy, The North Carolina Center for the Advancement of Teaching has hired Early Grades Literacy Specialist Gin Hodge to support teachers in incorporating early grades literacy learning into their instruction.
NCCAT, a recognized national leader in professional development programming for teachers, responded to an expressed statewide need for professional development in the area of early grades literacy.
Hodge has been honored as Buncombe County Teacher of the Year in 2002. Her experience includes teaching kindergarten (Jackson County), first grade (Rutherford), and third and fourth grades (Buncombe County). Hodge has been an instructional coach for the last ten years with Buncombe County. She received her undergraduate and graduate degree from Western Carolina University.
"I will continue my passion for supporting teachers in early grades literacy especially around the science of reading, including brain research," Hodge said. "NCCAT not only provides professional learning but a place where teachers can visit to reflect upon their teaching practices while NCCAT addresses their social and emotional needs. I want all teachers to leave NCCAT feeling refreshed and in love with teaching."
NCCAT Executive Director Dr. M. Brock Womble welcomed Hodge to the faculty to build on and expand the past work NCCAT has been doing in early grades literacy.
"We are excited Mrs. Hodge will be sharing her expertise as part of NCCAT, working with teachers to make sure students receive great instruction in classrooms across North Carolina," Womble said. "She is a valuable addition to our efforts."
About NCCAT
Increasing teacher effectiveness is fundamental to improving public education. NCCAT provides teachers with new knowledge, skills, teaching methods, best practices and information to take back to their classrooms. For more information about NCCAT's professional development programs, visit www.nccat.org or call 828-293-5202.