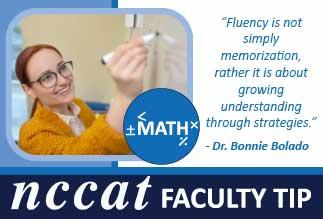 Fluency is not simply memorization, rather it is about growing understanding through strategies. Check out this link to learn more from Jo Boaler and discover resources for building fluency. 
CLICK HERE FOR LINK TO NCCAT SCHEDULE
Dr. Bonnie Bolado, Senior Math Specialist, came to NCCAT after holding a variety of positions in education and serving as a professional development presenter for various educational organizations.