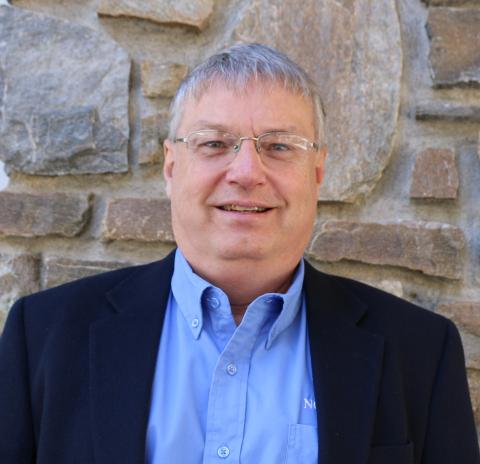 CULLOWHEE—William (Bill) Miller, a former superintendent of Polk County Schools, has been named Educational Planning and Development Consultant at the North Carolina Center for the Advancement of Teaching.
Miller is a lifelong educator with more than 30 years in the roles of teacher, coach, principal and administrator in Polk County. His job responsibilities include reviewing curriculum offerings, evaluating them for effectiveness and analyzing teacher participation rates. Miller will visit public schools throughout the state to speak with principals and/or curriculum directors regarding their needs and will involve them in identifying new and future program offerings at NCCAT. Miller has been developing NCCAT's newly created Teacher Leadership Institute program.
The essential components of the program cover the topic of leadership as a concept and then the specifics of teacher leadership. Educators explore the elements of leadership, teacher leadership potential, personality traits, group dynamics, mentoring, problem-solving, teacher leadership standards, and implementing teacher leadership roles in the school setting. Other elements of the program can be selected at the discretion of the Local Education Agency (LEA).
"We're excited to have a person with all the skills and experience Bill Miller has to help us make sure NCCAT continues to provide professional development for educators across North Carolina, especially in the important area of teacher leadership," said NCCAT Executive Director M. Brock Womble.
During 2016 the William J. Miller Honored Educator Scholarship was created. The NCCAT Honored Educator Scholarship Program pays tribute to outstanding educators and individuals whose teaching or influence in public education has made a positive difference in the lives of others. Click here for more on the program.
NCCAT offers the Teacher Leadership Institute program to help school districts in North Carolina. For more information on how your district can take part in a Teacher Leadership Institute program, please contact Miller at [email protected] or 828-293-5202.