News
NCCAT presents "Content Ready Digital Classroom" program opportunity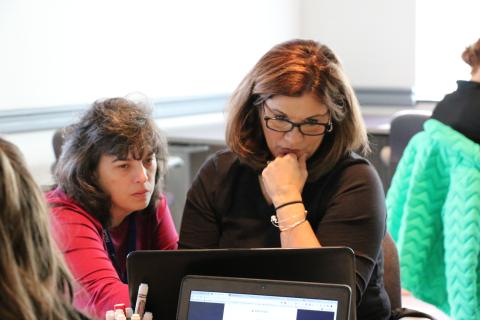 For more on all NCCAT programs visit www.nccat.org.
Act now to join NCCAT for:
14679 • CONTENT READY DIGITAL CLASSROOM
Where: Cullowhee Campus
Dates: September 17-20, 2018
Located:  276 NCCAT Drive, Cullowhee, NC 28723
Description:
Explore disciplinary literacy and what it means to read, write, speak, listen, and think critically within any content area. Through the use of online tools, such as online sticky notes, journal writing and mind maps, investigate literacy within the disciplines. These tools will assist your students in becoming more resourceful by taking ownership of their learning. Create new lessons or update current ones with digital tools that will make your lessons come to life.
About NCCAT
Increasing teacher effectiveness is fundamental to improving public education. NCCAT provides teachers with new knowledge, skills, teaching methods, best practices and information to take back to their classrooms. For more information about NCCAT's professional development programs, visit www.nccat.org or call 828-293-5202.