News
NCCAT Summer Registration Begins Today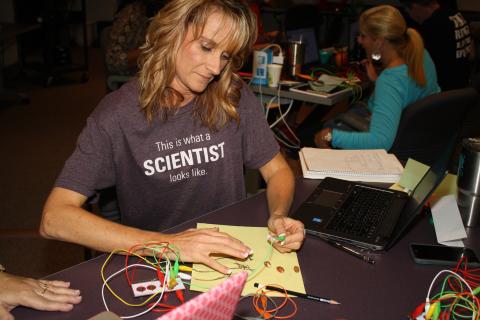 Applicants are encouraged to apply as soon as possible to ensure a spot in NCCAT professional development programs for the summer.
CULLOWHEE—North Carolina educators have several opportunities from July through September to attend the North Carolina Center for the Advancement of Teaching (NCCAT), a recognized national leader in professional development programming for teachers.
We provide professional development designed for the needs of North Carolina teachers. Topics include Digital Learning, Early Grades Literacy, Differentiated Instruction, Gifted Teaching Strategies, Beginning Teacher Support, Teacher Leadership, Writing Strategies and STEM.
Click link for August schedule.
Click link for September schedule.
Click here to learn more about complete schedule.
Honored Educator Scholarships
NCCAT is now accepting applications through April 30th for our 2018–2019 Honored Educator scholarships. These scholarships are created by families, districts, and individuals to honor outstanding educators who have made a positive difference in the lives of others. The scholarships provide instruction, substitute teacher reimbursement, travel, lodging, meals and $250 for use in the classroom.
Online Courses
NCCAT Online Courses are short modules that cover specific content areas. These courses are self-paced and, upon successful completion of the requirements, can generate contact hours towards up to one CEU.
School Based Programs
NCCAT offers a variety of K–12 school-based programs to public schools and districts across North Carolina. For information about scheduling a school-based program, please visit our website and click on School-based programming services under the Programs menu.
About NCCAT
Increasing teacher effectiveness is fundamental to improving public education. NCCAT provides teachers with new knowledge, skills, teaching methods, best practices and information to take back to their classrooms. For more information about NCCAT's professional development programs, visit www.nccat.org or call 828-293-5202.