News
NCCAT thanks Fleming for service as Board chairman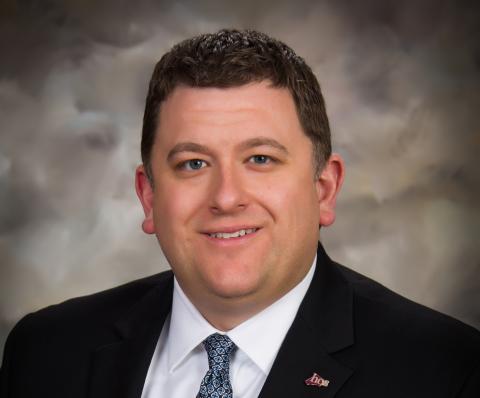 CULLOWHEE – The North Carolina Center for the Advancement of Teaching thanked Dr. Aaron L. Fleming for his service as Chairman of the Board of Trustees during the June 22nd meeting.
Dr. Fleming assumed the NCCAT board leadership position on July 1, 2019. During his time on the NCCAT Board of Trustees, which he served beginning in 2012, there was sizeable growth in the number of residential teachers served. New programs such as NCCAT Online were developed to support digital and content area learning. NCCAT faculty offered schools a variety of professional development learning sessions in digital learning, literacy, coaching, math, STEM, beginning teacher support and more. NCCAT Teacher Leadership Institutes were created to support the develop classroom teachers as teacher leaders
"We deeply appreciate the effort Dr. Fleming has made to help ensure high-quality professional development is available to all North Carolina teachers," NCCAT Executive Director Dr. M. Brock Womble said. "He has provided strong leadership as president of the board and has been a constant advocate, while showing a tireless work ethic to improve opportunities for educators with NCCAT."
Fleming is currently serving as superintendent of Harnett County Schools. He has been with the district since Feb. 1, 2017. Fleming is a product of the North Carolina public schools and is a graduate of South Rowan High School in China Grove. He received bachelor's and master's degrees in agricultural education from N.C. State University, a master's in school administration from Appalachian State University and a doctorate in educational leadership at Wingate University.
Fleming started his career as an Agricultural Education teacher and FFA (formerly Future Farmers of America) Advisor at Central Cabarrus High School in Concord and later at Clayton High School in Johnston County. He then worked as the Career and Technical Education Director in Wilkes and Lee counties. Fleming later served as an education policy advisor to the North Carolina Speaker of the House before starting his work in Harnett County.
Per Section 115C-296.6 of the North Carolina General Statutes, the NCCAT Board of Trustees is composed of the following membership: the Chairman of the State Board of Education and the State Superintendent of Public Instruction or their designees (both ex officio members); two members appointed by the General Assembly upon the recommendation of the President Pro Tempore of the Senate; two members appointed by the General Assembly upon the recommendation of the Speaker of the House of Representatives; and eight members appointed by the Governor, one from each of the eight educational regions.
About NCCAT
Increasing teacher effectiveness is fundamental to improving public education. NCCAT provides teachers with new knowledge, skills, teaching methods, best practices and information to take back to their classrooms. For more information about NCCAT's professional development programs, visit www.nccat.org or call 828-293-5202.