News
Success from the Start registration for January open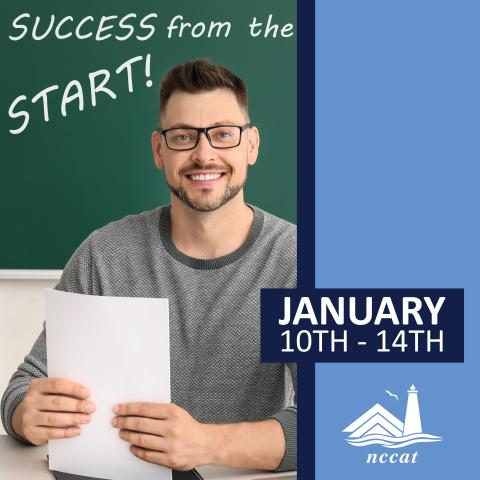 NCCAT professional development programs available now through June. For more visit https://www.nccat.org/programs/upcoming-programs-full-list
Open to teachers in their first, second, or third year of teaching, this program supports motivated beginning teachers by strengthening their knowledge base and classroom expertise. Teachers will develop their craft by understanding how to teach to the depth of their standards and differentiating for multiple levels of learners. Beginning educators will also have the opportunities to refine their teaching philosophies and class expectations. Within this seminar, teachers will identify their most immediate needs for their classrooms, and time will be spent exploring solutions to those needs.
CLICK HERE TO REGISTER FOR SUCCESS FROM THE START ON JAN. 10-14 IN OCRACOKE
About NCCAT
Increasing teacher effectiveness is fundamental to improving public education. NCCAT provides teachers with new knowledge, skills, teaching methods, best practices and information to take back to their classrooms. For more information about NCCAT's professional development programs, visit www.nccat.org or call 828-293-5202.