News
NCCAT's R. Phillip Haire Honored Educator Scholarship has Reached Full Endowment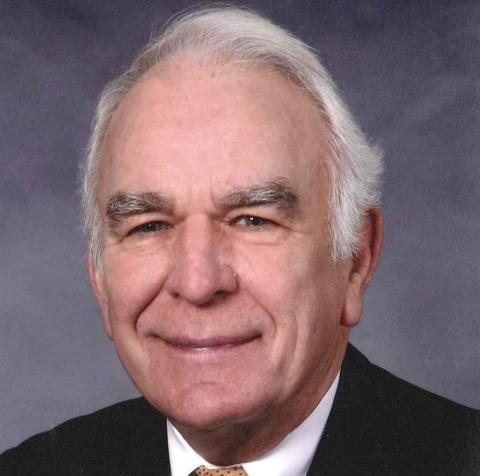 The R. Phillip Haire Honored Educator Scholarship has reached full endowment and will begin providing annual support for a North Carolina public school teacher to attend a professional development program at the North Carolina Center for the Advancement of Teaching, beginning academic year 2017–2018.
In his distinguished career, Haire served as a Captain in U.S. Air Force, Vice Chairman of the N.C. Bar Association Board of Governors, Chairman of the Senior Lawyers Division and Chairman of the N.C. State Bar District President. Most recently, from 1999 to 2012, Haire served seven terms in the North Carolina House of Representatives, representing the citizens of Haywood, Jackson, Macon and Swain counties.
Haire's dedication to education is evidenced by his 12-year service on the UNC Board of Governors and five years on the Board of Trustees of Western Carolina University. Notably, Haire was a member of the original planning committee for NCCAT and made the following remarks about the Center at its inception, "NCCAT is a tangible expression of the citizens' high regard for excellence in teaching."
NCCAT Executive Director M. Brock Womble said NCCAT appreciates the support that will be given to the teachers of North Carolina.
 "We are thankful for the generosity of donors on behalf of Phil Haire who have helped ensure that educators at NCCAT receive high-quality professional development that serves their educational needs," Womble said.
The fully funded scholarship will join 32 others that NCCAT provides for pre-K–12 public school educators. NCCAT's Honored Educator Scholarship Program provides an opportunity to recognize life's great educators by establishing scholarships in their names. Scholarship funds can be named in honor of classroom teachers, coaches, administrators, school board members or community volunteers—anyone whose teaching or influence in public education has made a positive difference in the lives of others.
Click here to find out more about NCCAT's Honored Educator Scholarship program.
About NCCAT
Increasing teacher effectiveness is fundamental to improving public education. NCCAT provides teachers with new knowledge, skills, teaching methods, best practices and information to take back to their classrooms. For more information about NCCAT's professional development programs, visit www.nccat.org or call 828-293-5202.