News
NCCAT alum named North Carolina Teacher of the Year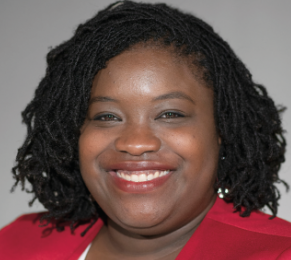 Former NCCAT participant Eugenia Floyd has been named North Carolina Teacher of the Year.
NCCAT alum Eugenia Floyd, a fourth-grade teacher at Mary Scroggs Elementary School in the Chapel Hill-Carrboro school district, was named the 2021 Burroughs Wellcome Fund North Carolina Teacher of the Year during an awards luncheon today at the Umstead Hotel in Cary. Floyd was selected from a field of nine finalists representing the state's eight education districts and charter schools.
Floyd attended a professional development program with NCCAT and will again as part of the honors for the Teachers of the Year.
About NCCAT
Increasing teacher effectiveness is fundamental to improving public education. NCCAT provides teachers with new knowledge, skills, teaching methods, best practices and information to take back to their classrooms. For more information about NCCAT's professional development programs, visit www.nccat.org or call 828-293-5202.