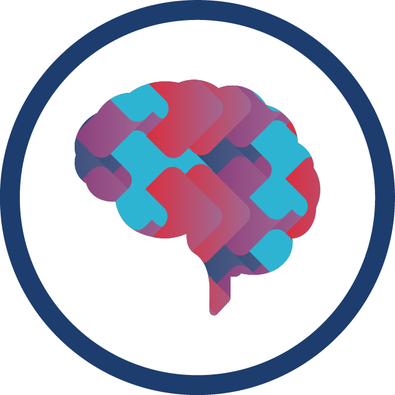 North Carolina Center for the Advancement of Teaching (NCCAT) faculty members Ms. Elizabeth Joyce and Dr. Mandy Taylor are part of an educational effort to lead the development of effective instructional approaches and content that teachers can use when schools must close for unforeseen disruptions, such as the COVID-19 pandemic. 
Under a $17.6 million grant from the U.S Department of Education, the North Carolina Department of Public Instruction's Rethink Education initiative is helping districts across the state prepare for any short- or long-term learning disruptions by developing plans tailored to the specific needs of their school communities. These partnerships are focused on improving blended learning, which combines face-to-face and online instruction, access, and content for students in grades K-8. Working across the state, Rethink Education is creating resources for rural and under-resourced communities as well as tools for families to support their children's learning.
Joyce is the Senior Digital Learning Specialist at North Carolina for the Advancement for Teaching (NCCAT). During her time with NCCAT the NCCAT Online program has seen sustained growth and served teachers across North Carolina. She is a former employee from Rockingham County Schools and was an Instructional Technology Specialist from 2011-2015 and an English teacher at Dalton L. McMichael High Schools from 2008-2011.  Joyce has also taught for National Heritage Academies, a charter school system from 2003-2007. She has taught 5th, 6th, and 8th grade English Language Arts at Forsyth Academy in Winston-Salem, NC.
Taylor is the NCCAT Senior Content Specialist.  She began her teaching career in Kings Mountain City Schools as a 6th grade Language Arts and Science teacher.  Taylor then moved to Ashe County Schools and served as Academically/Intellectually Gifted (AIG) Specialist for K-6.  After almost 15 years, Dr. Taylor joined the NC Department of Public Instruction as a Professional Development Coordinator.  In 2018, she joined Yadkin County Schools as the Middle Grades Instructional Coach and was the MTSS District Coordinator for two years.
"NCCAT is proud to support North Carolina's blended learning initiative as part of Rethink Education," NCCAT Chief Academic Officer Dr. Karen Sumner said. "We strive to provide relevant and timely professional development focused on student needs, and this important initiative focused on meeting students wherever they are is evidence of a concerted and unified effort to elevate student learning."
The first cohort of educators participating in the Rethink Education initiative will serve as facilitators who help prepare teachers across the state to deliver high-quality instruction in a variety of settings and situations. Starting this month, these educators will train to become experts in how to use new statewide blended learning models that add online learning to existing classroom teaching—and become trainers and leaders in their community. This cohort includes teachers, administrators, curriculum coaches, media specialists, district leaders, and other certified staff.
"North Carolina must build the capacity and provide resources to meet the needs of our students using blended learning," says Catherine Truitt, North Carolina Superintendent of Public Instruction. "This dedicated group of educators will lead the way to ensure that no matter where learning takes place, our students are fully prepared for a globally-competitive job market."
Rethink Education partners with North Carolina school communities to make sure they have the resources they need to adapt and focus on supporting the safety and success of North Carolina students in all learning environments.
For more on the first cohort from 51 school districts, 28 charter schools, and 1 lab school visit https://bit.ly/3uc7kMx