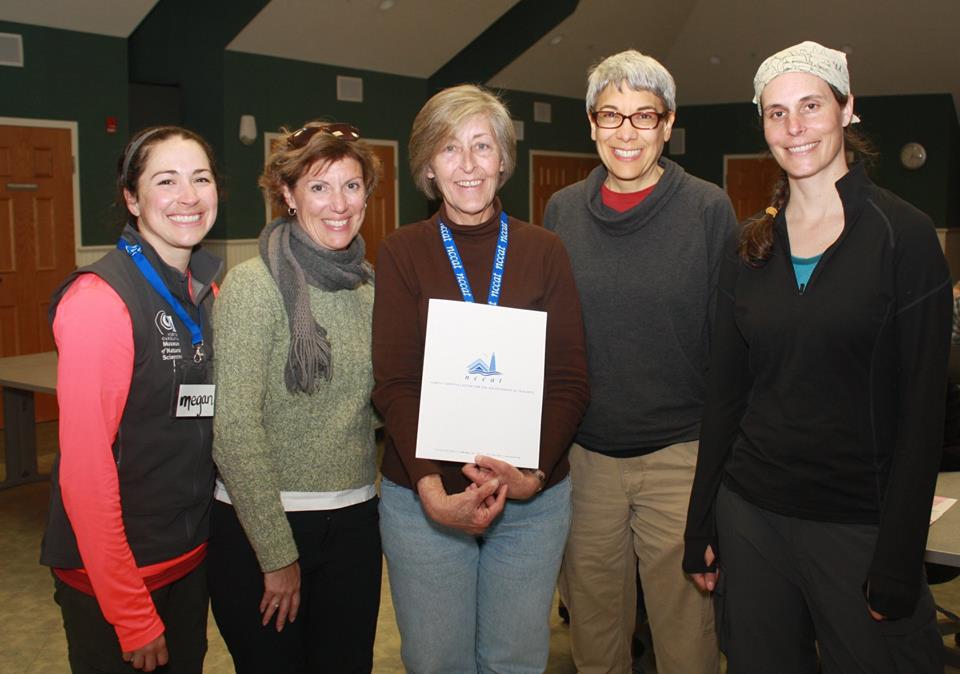 Congratulations to Rebecca Dean, a teacher at Reid Ross Classical School in the Cumberland County Schools district. She received the NCCAT Honored Educator C. Fletcher Womble Jr. Scholarship while with us for "Exploring Literacy through Science and History" in Ocracoke. Rebecca is pictured with presenters from the program. This scholarship honors Dr. C. Fletcher Womble Jr. who was raised in the Piedmont area of North Carolina and spent 35 years in public education.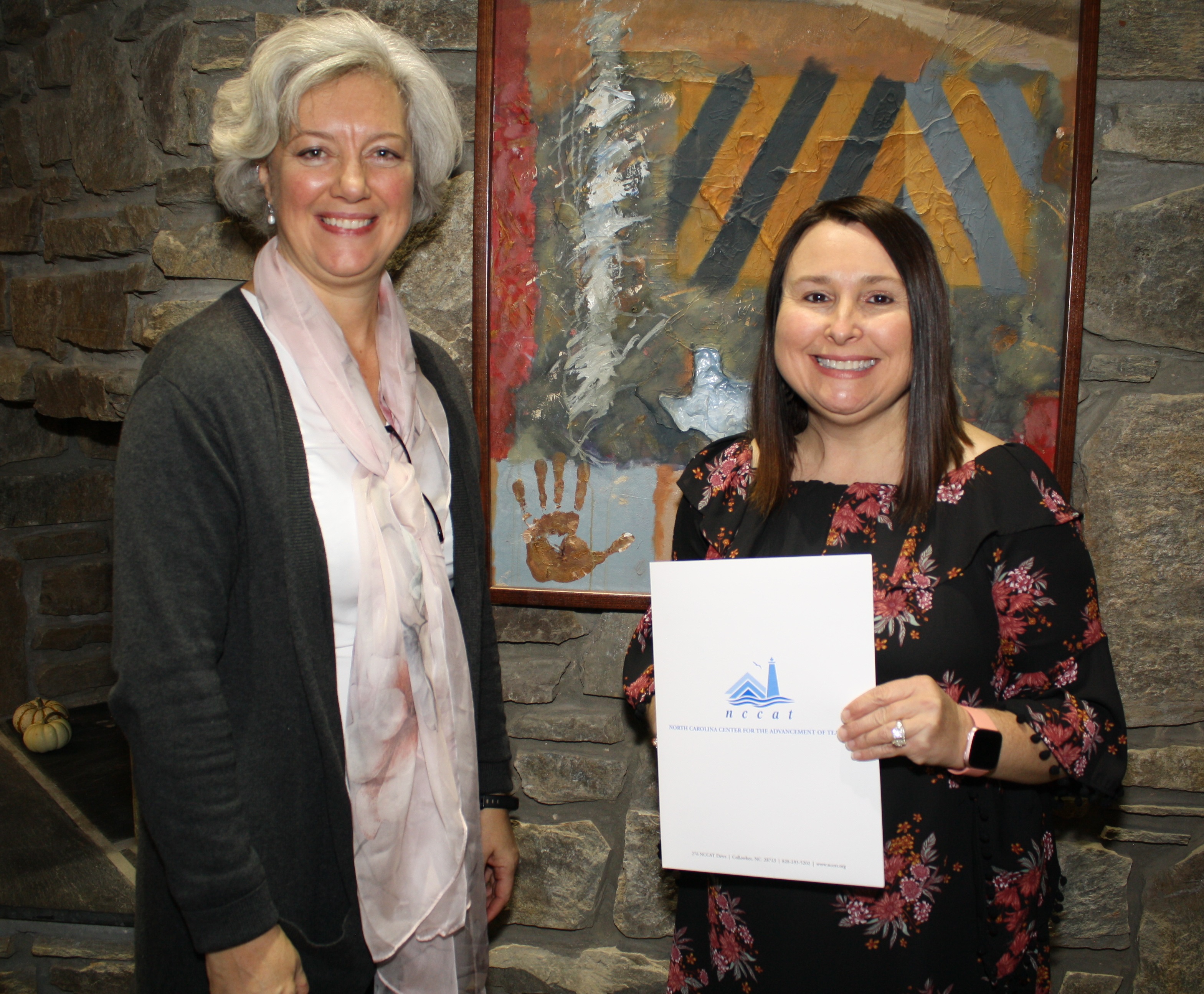 Congratulations to Kim Chastain of Hayesville Middle School in Clay County on receiving the R. Phillip Haire Honored Educator Scholarship (HES) from NCCAT. Rep. Haire served North Carolina in many ways – as a Captain in the US Air Force, Vice Chairman of the NC Bar Association Board of Governors, Chairman of the Senior Lawyers Division and Chairman of NC State Bar District Presidents. His dedication to education is evidenced by his 12 year service on the UNC Board of Governors and on the Board of Trustees of Western Carolina University.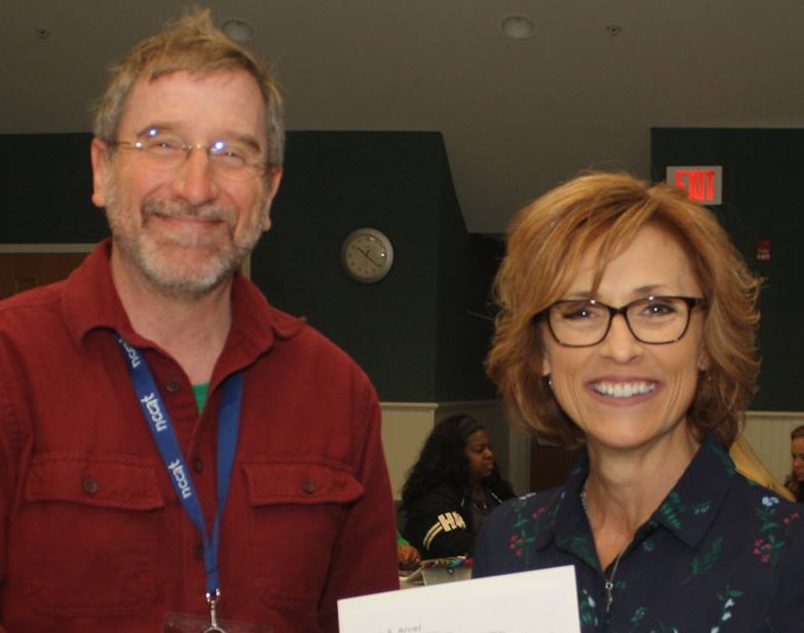 Congratulations to Peter Bobbe of Mountain Heritage high School in the Yancey County Schools (http://www.yanceync.net) district. He received the NCCAT Marjorie T. and John S. Britt Scholarship while at "English I and II: Teaching for Progression" in Ocracoke.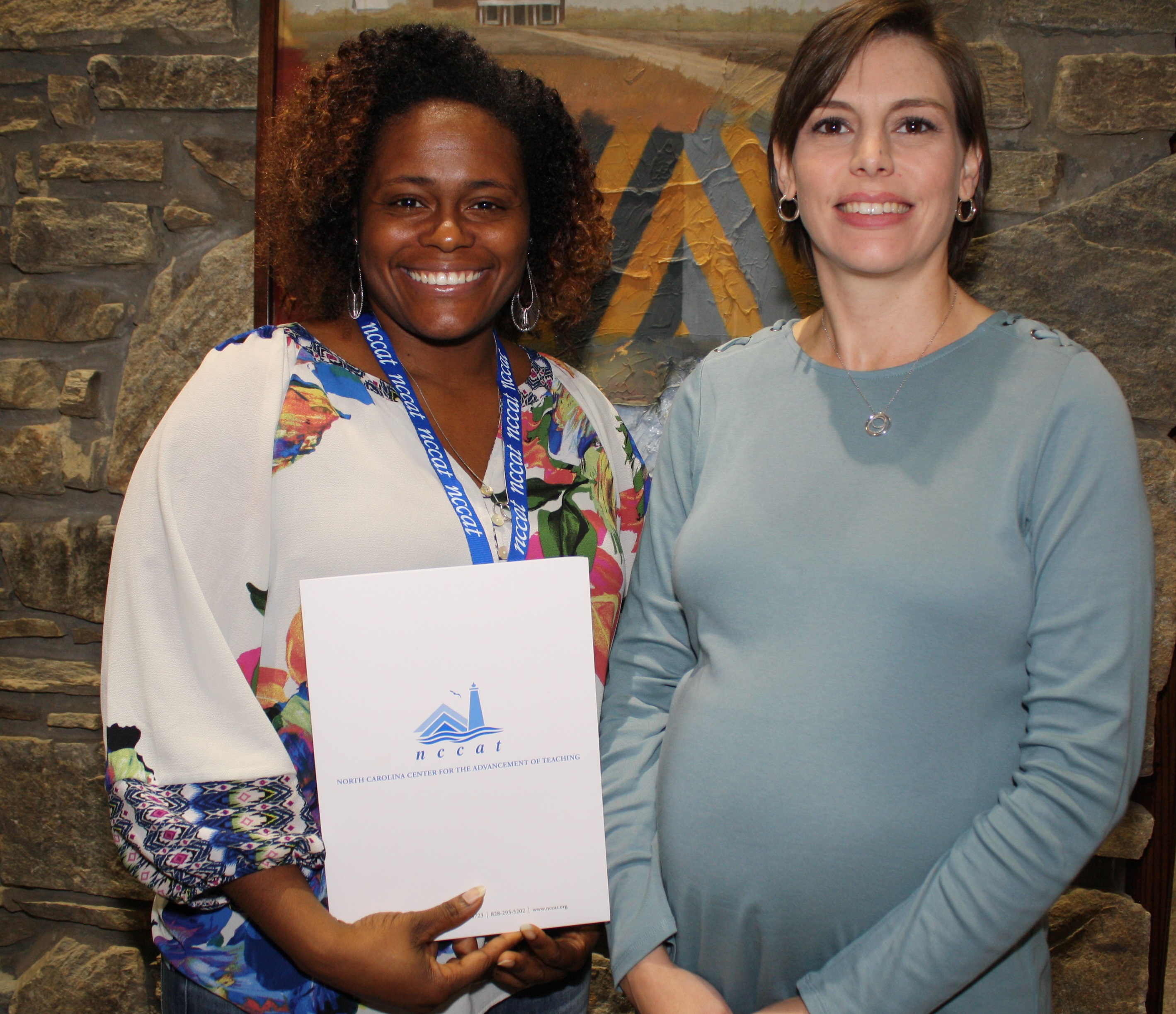 Congratulations to Shanda Hamm on receiving the NCCAT Honored Educator Scholarship from Guilford County Schools as the Teacher of the Year in Guilford County Schools. She is a math teacher at the Early Middle College at GTCC Greensboro. Hamm attended "Differentiated Instruction for Secondary Teachers" at Cullowhee this week. She is pictured with Dr. Bonnie Bolado, NCCAT Senior Math Specialist.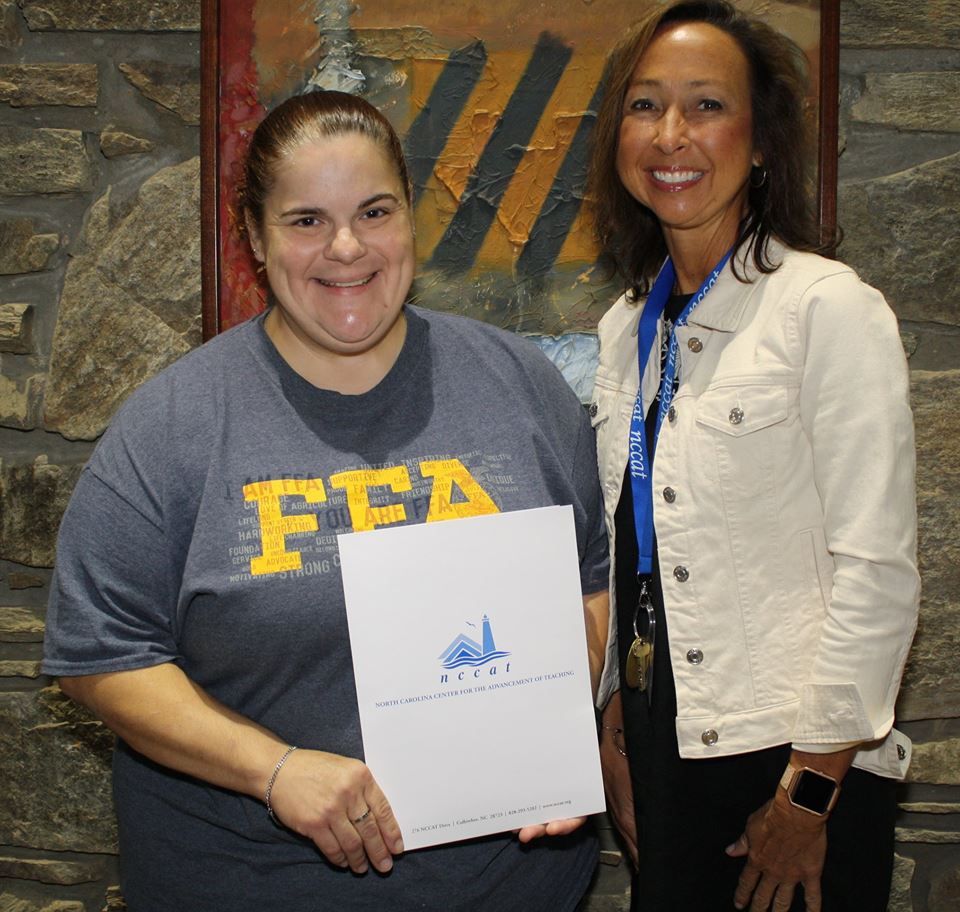 Congratulations to Shelley Armour, a recent Edgecombe County Teacher of the Year, who now teaches at D.H.
NCCAT is currently in the process of taking applications for the Mary D. McDuffie Honored Educator Scholarship (HES) for FY 2018-2019! Normally, applications are taken from January 1 thru April 30. However, we did not receive enough qualified applicants, so we are re-opening the application process through August 31, 2018. For this year, the benefactor prefers responses from exemplary career U.S.